Franklin Mint 1990
The Franklin Mint's (1990)
Fourth Annual Antique Automobile Festival
The dream cars introduced the riding public to such features as power windows, supercharged engines and reclining bucket seats. Usually, dream cars were shown, photographed and destroyed, but some – no one is sure how many – survived and have shown up in barns, garages and warehouses around the world. When found, they are eagerly snapped up by people such as Chicago nightclub owner Joseph Bortz, who owns 20 of them.
"Dream cars are the priceless sculpture of automotive design," says Bortz, who will be displaying six dream cars from his "Blue Suede Shoes Collection."
The dream-car concept originated at General Motors in 1938, and through 1977 the company built 120 of them. Other car companies also produced dream cars – Chrysler built 45 between 1941 and 1979, and Ford developed 20 of them in the 1950s and '60s.
Bortz's "Blue Suede Shoes" cars, displayed in a separate tent, are a 1953 Buick Wildcat; a 1953 Chrysler Thomas Special; a 1954 Pontiac Bonneville- Special; a 1957 Chrysler Dart Diablo; a 1964 Pontiac Banshee, and a 1970 Dodge Diamente.
Excerpt from "Mint Rolls Out The Cars of the Past" by Will Thompson, Philadelphia Inquirer Sept 14, 201.6
The Franklin Mint's Fourth Annual Antique Automobile Festival takes place Sunday from 11 a.m. to 4 p.m. on the company's corporate grounds on U.S. Route 1 in Franklin Center, near Media. There will be a parade of 12 classic cars at 11:30 a.m. Complimentary parking at the mint and a shuttle bus service from Granite Run Mall and Pulsations Entertainment Complex (both on Route 1) will be available during the festival. The rain date is Sept. 23. The event is free. Phone: 459-6000.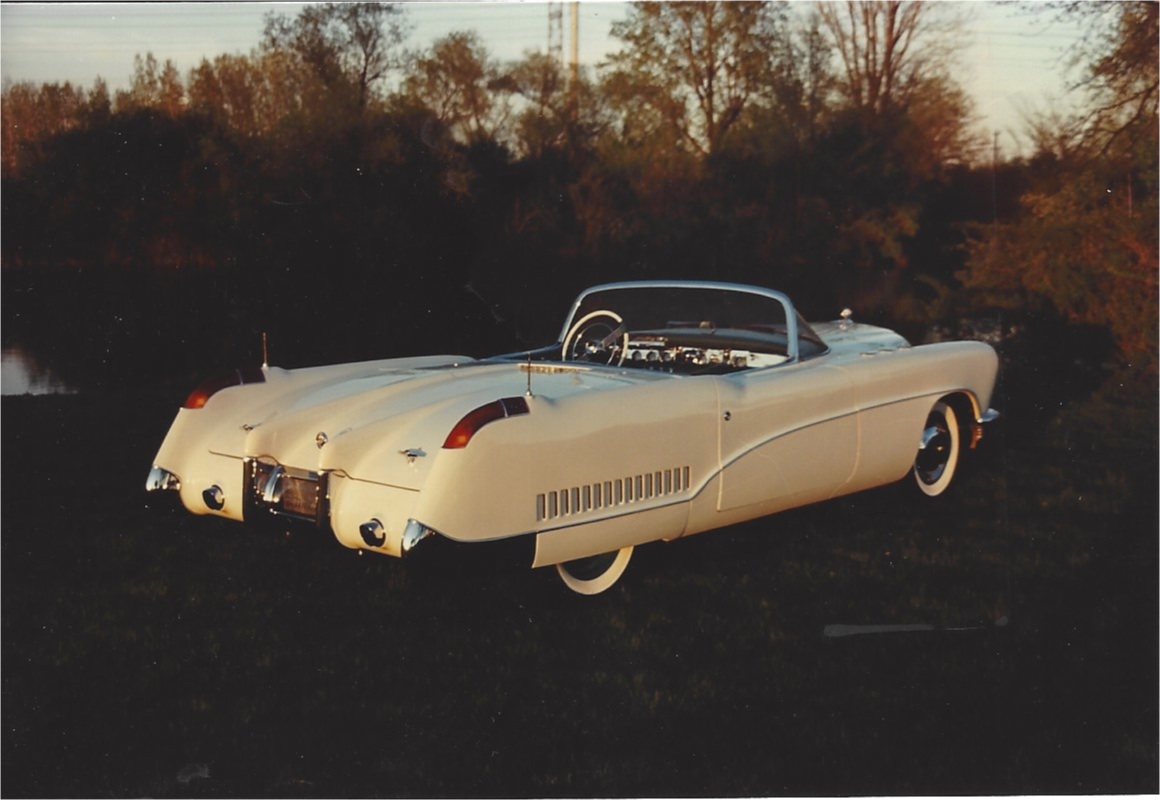 1953 Buick Wildcat
Click for larger view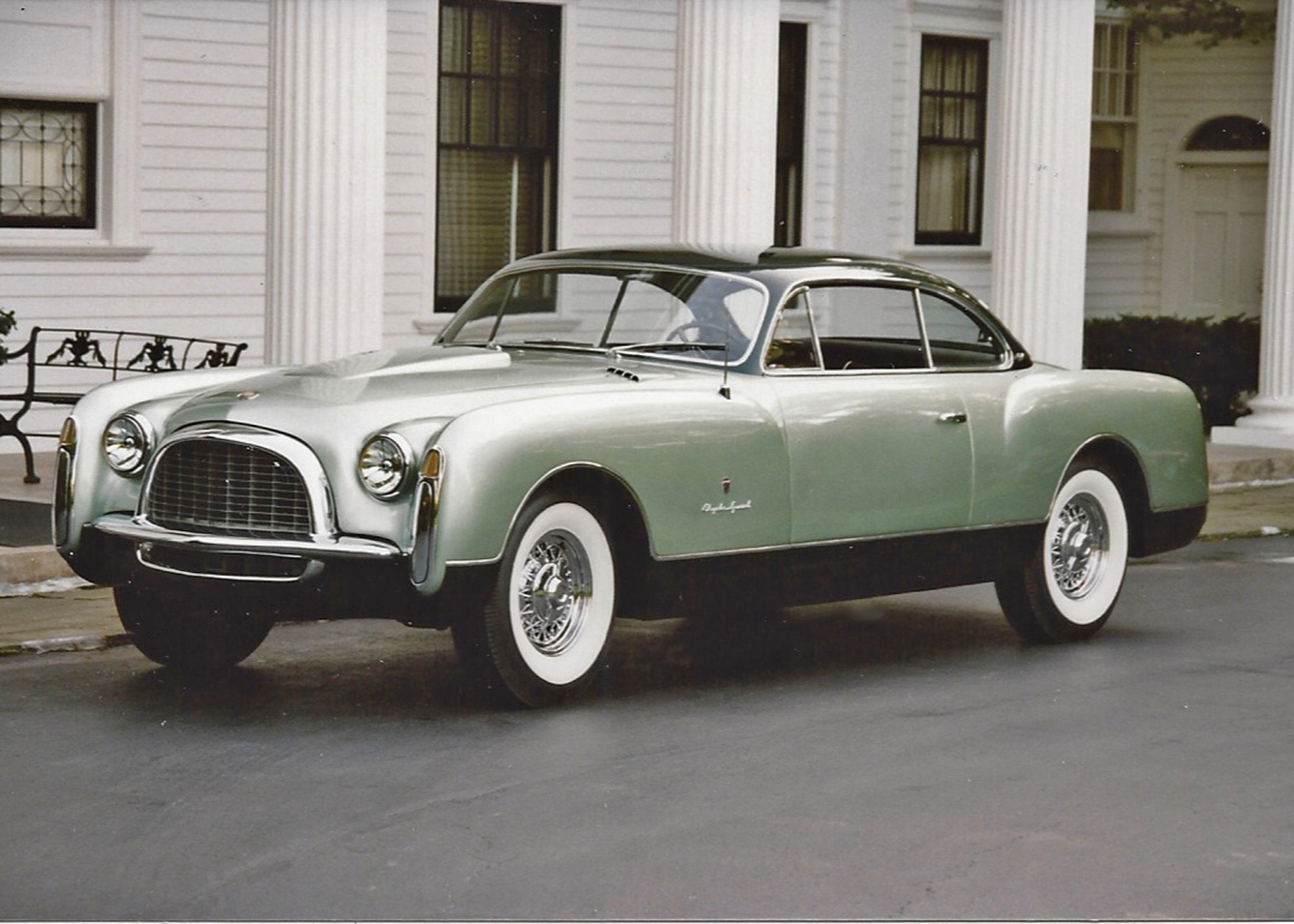 1953ChryslerGhiaThomasSpecial
Click for larger image.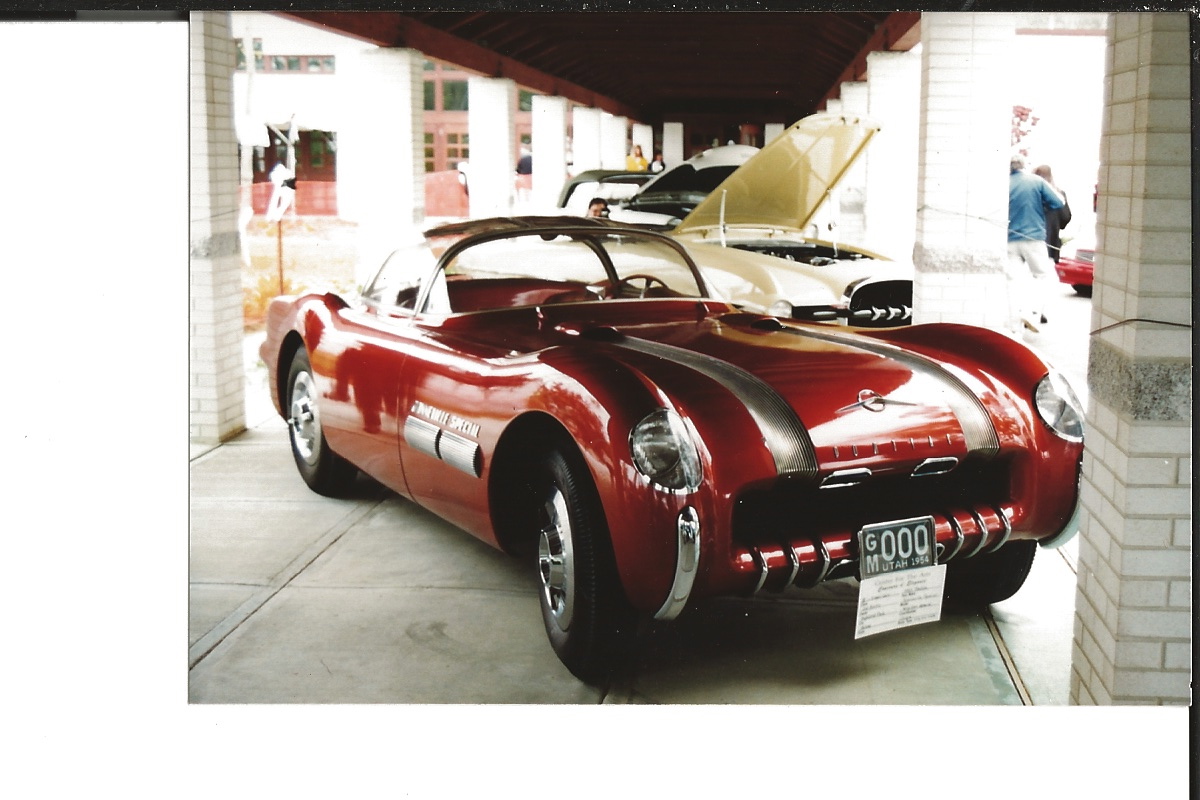 1954PontiacBonneville
Click for larger image.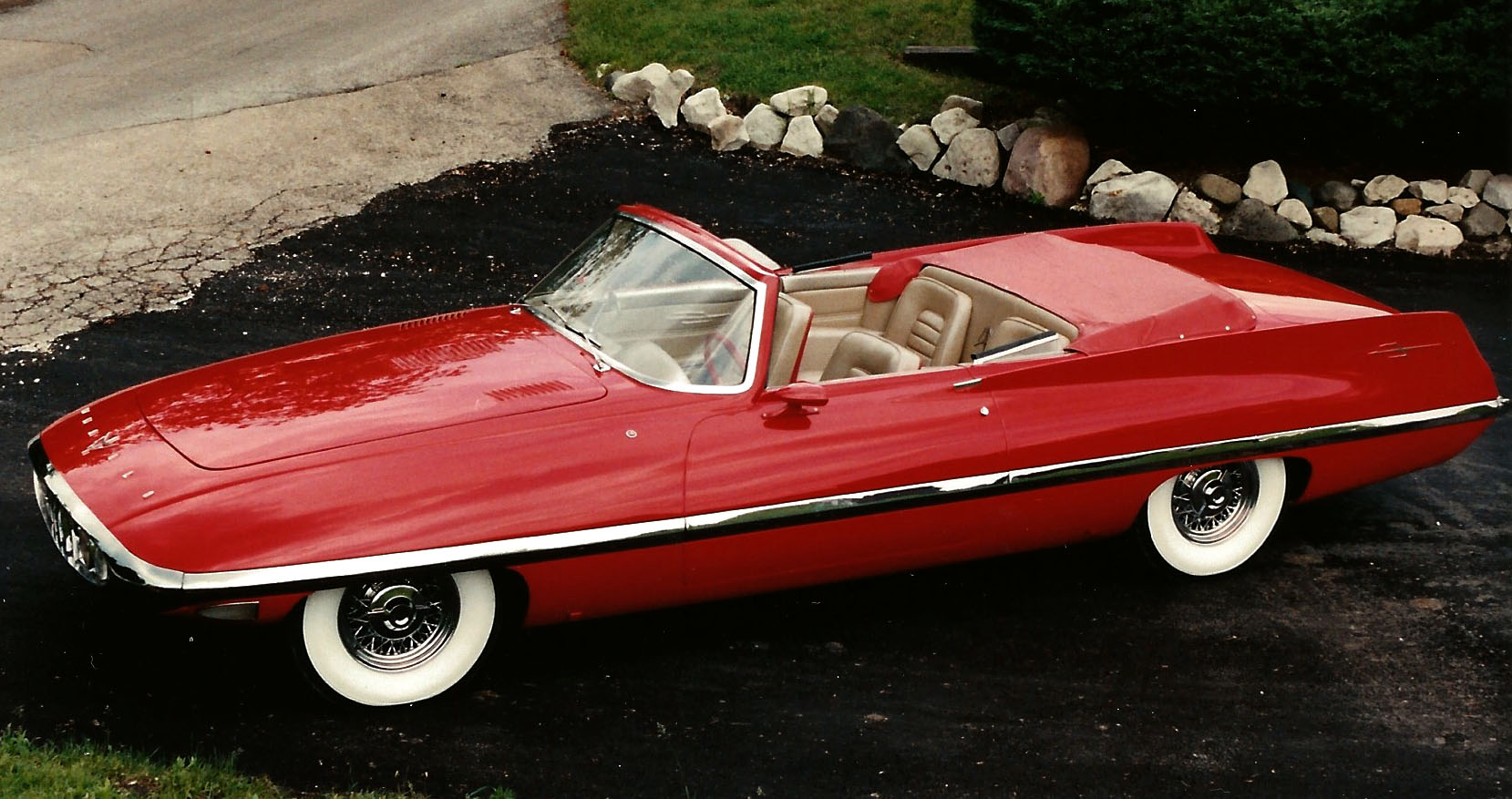 1957 Chrysler Ghia Diablo
Click for larger view.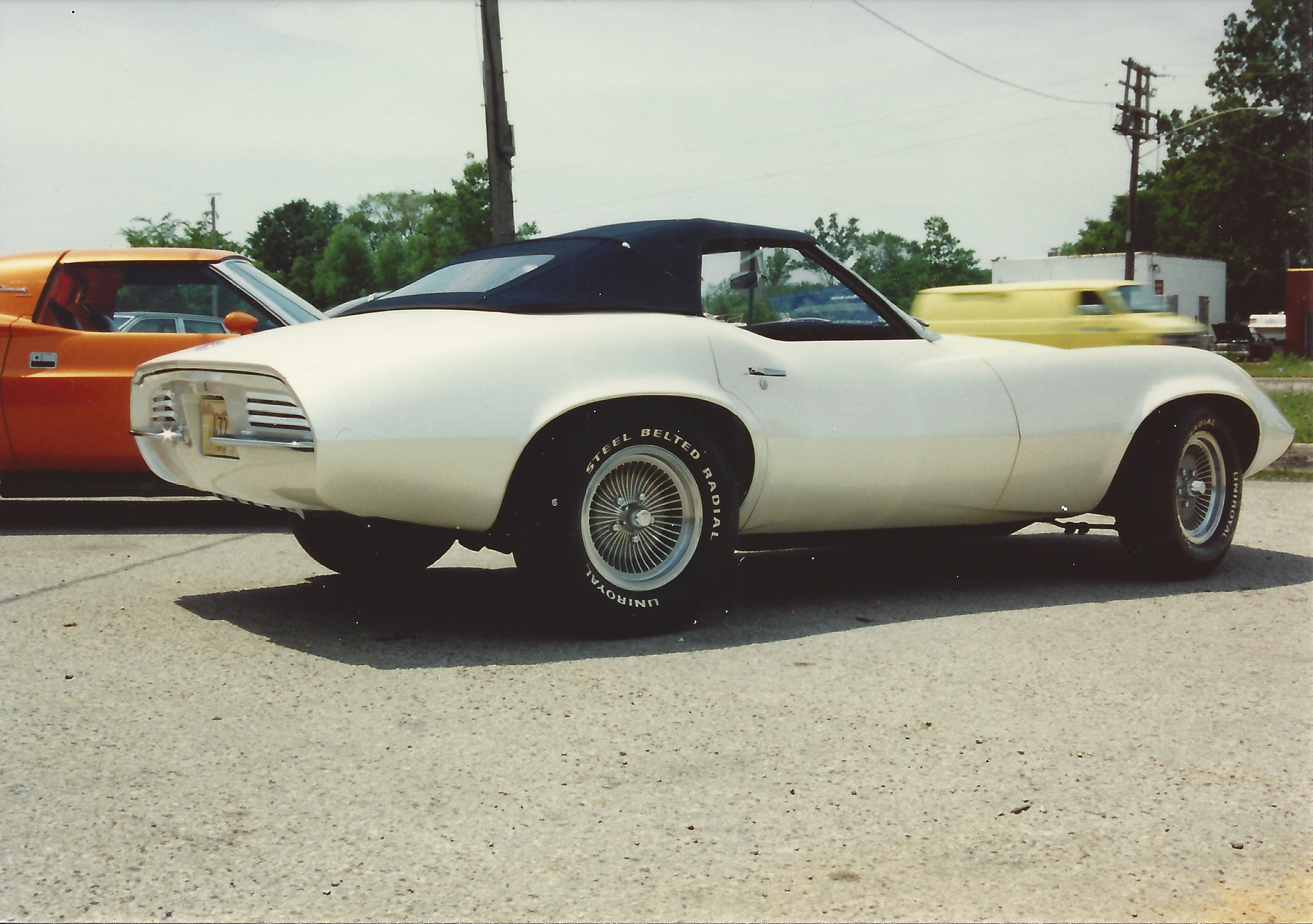 1964PontiacBanshee
Click for larger view.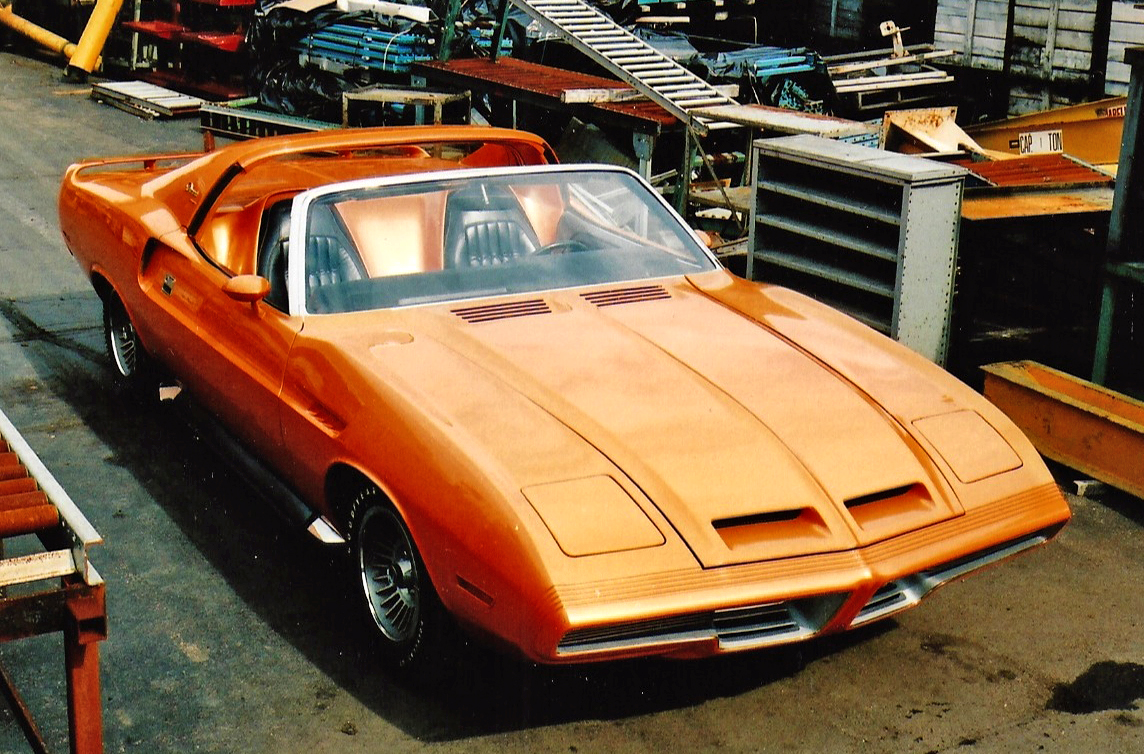 1970 Dodge Diamante
Click for larger view.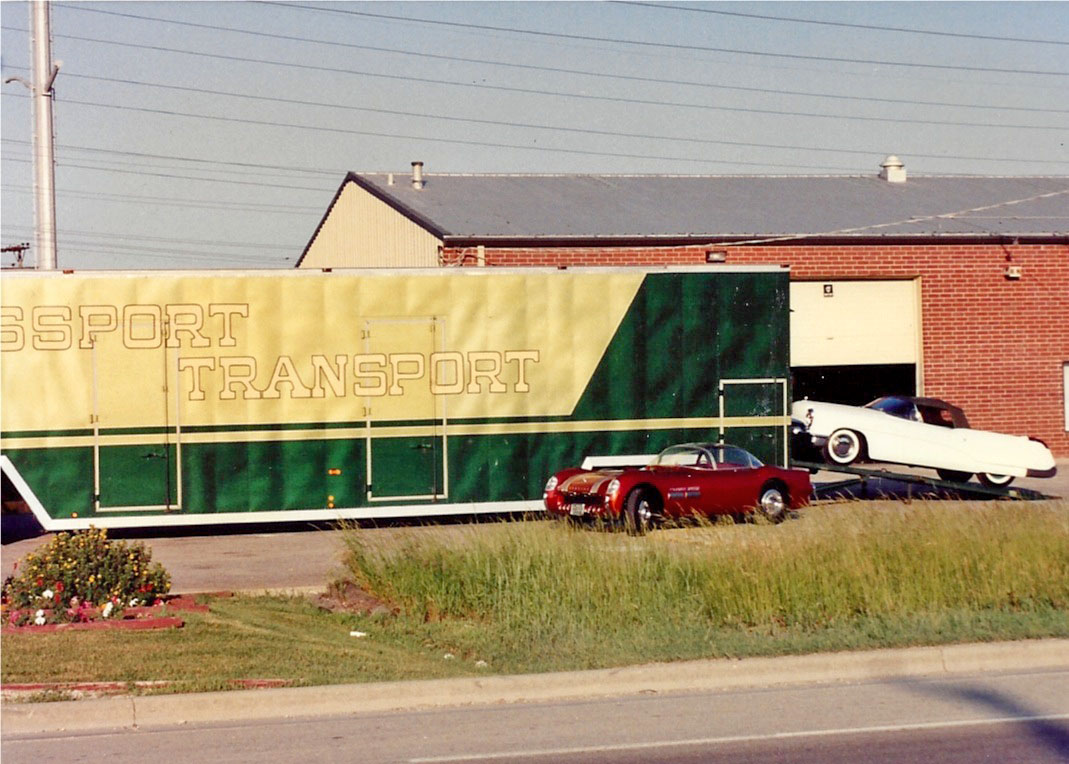 PASSPORT TRANSPORT circa 1990 with 1953 BUICK WILDCAT I
being loaded and 1954 PONTIAC BONNEVILLE SPECIAL
Click for larger view.