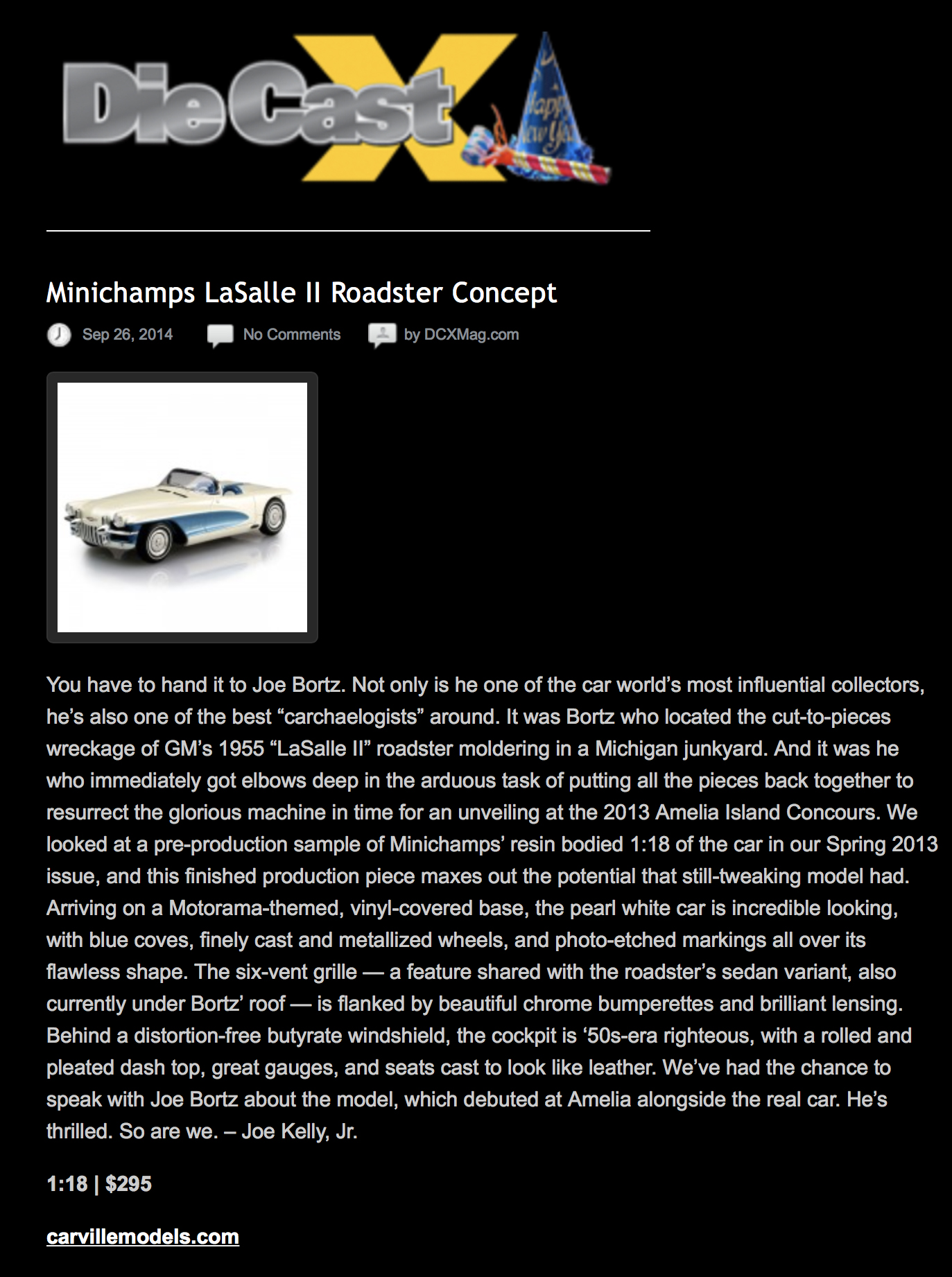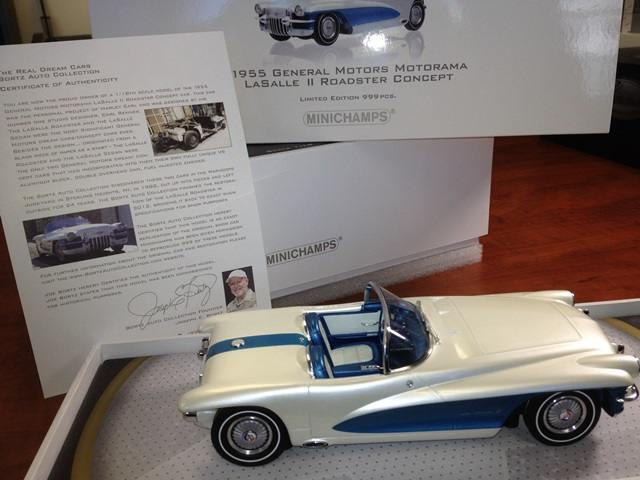 This is the 1955 LaSalle Roadster Concept II from the BORTZ COLLECTION
Resin Model Car in 1:18 Scale by Minichamps
Price: $295.00 USD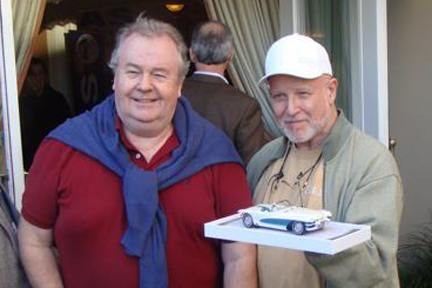 Alain Morot, President of Minichamps & Joe Bortz seeing for the very first time the model of the 1955 LaSalle Roadster at Amelia Island 2013.
---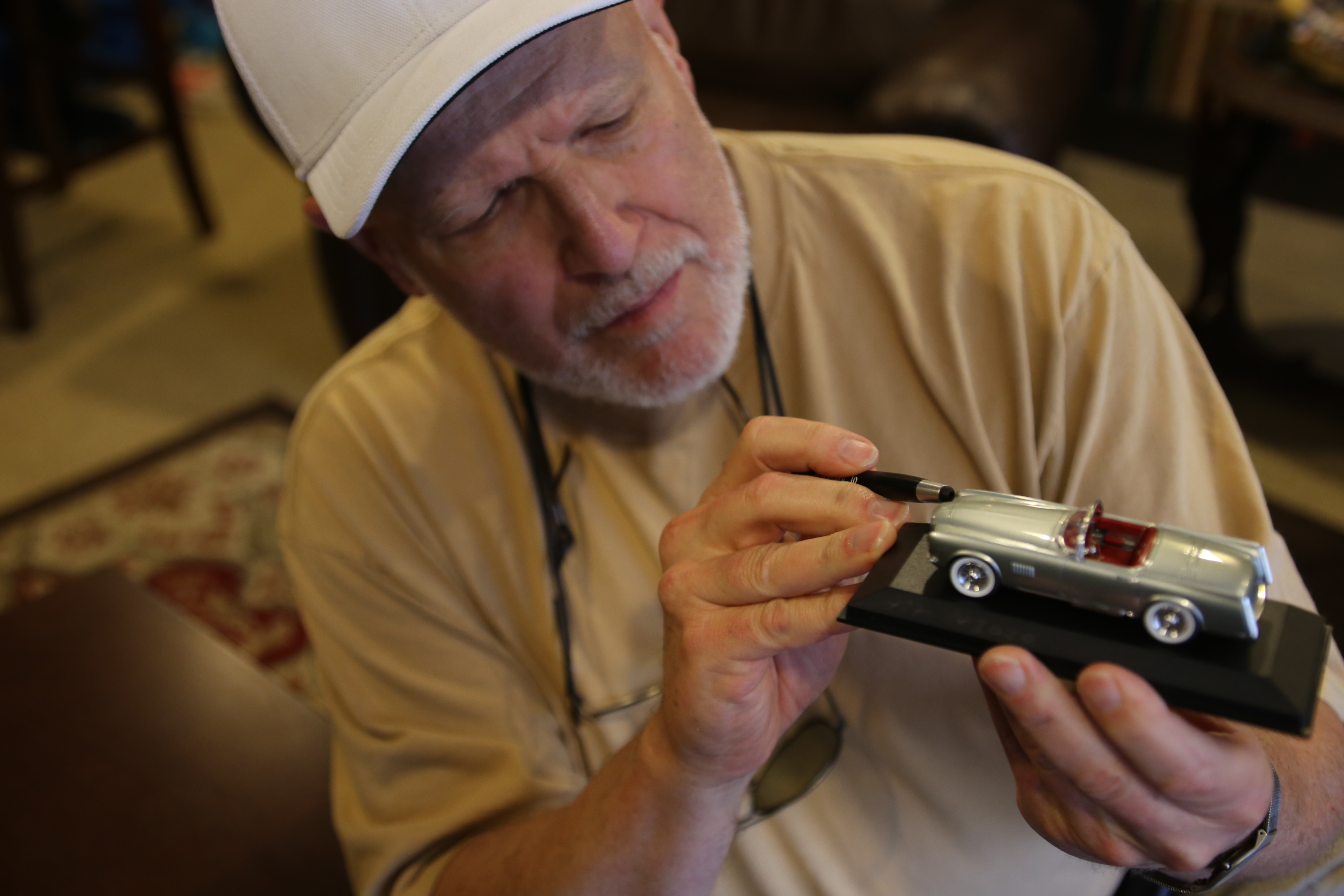 Joe Bortz inspecting the "prototype" of the 1955 Chrysler Ghia Falcon. The 1955 Chrysler Ghia Falcon will be produced by MiniChamps in both 1/18th scale and 1/43rd scale.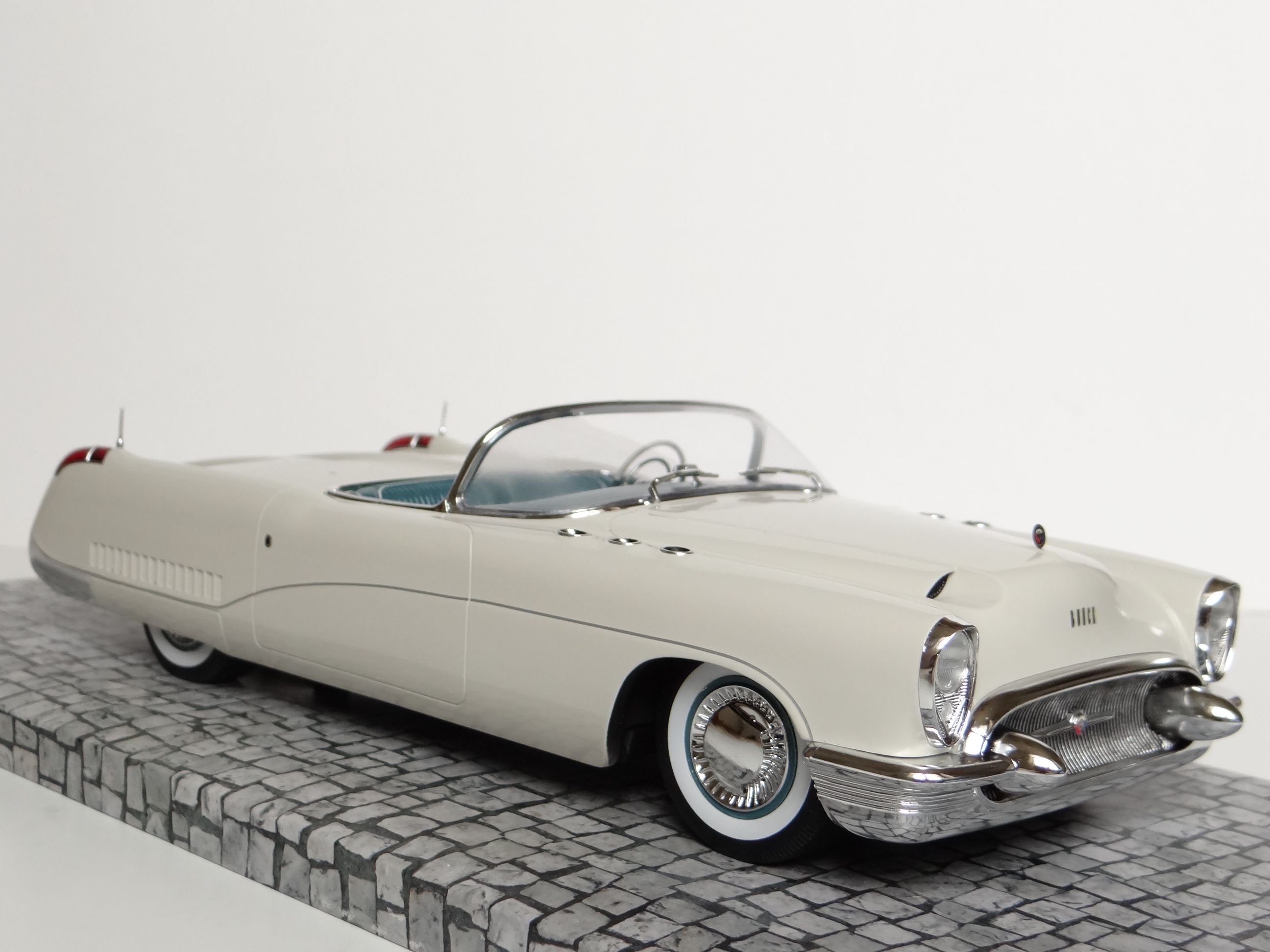 In Miniature, by Marshall Buck, Feb 2016, Sports Car Market. Click here to read it.
Motorama LaSalle II Roadster, Hemmings Classic Car, March 2014. Click here.
Dream On Minichamps' New "American Dream Cars" series by Joe Kelly Jr., Die Cast Summer 2013. Click here.
LaSalle II at Amelia Island, by Joe Bortz, The Self-Starter, May 2013. Click here.
Sneak peek at Minichamps' 1955 LaSalle concept car model, Dec. 10, 2012. Read about it here.
Mint Models 1955 LaSalle Roadster in 1:18 Scale by Minichamps. Read about it here.