Copyright 2013, Bortz Auto Collection, All Rights Reserved
Images may not be copied, printed or otherwise disseminated without express written permission of Bortz Auto Collection.
The 1955 Chrysler Falcon is unveiled at an exhibition in New York. HD Stock Footage. Click here.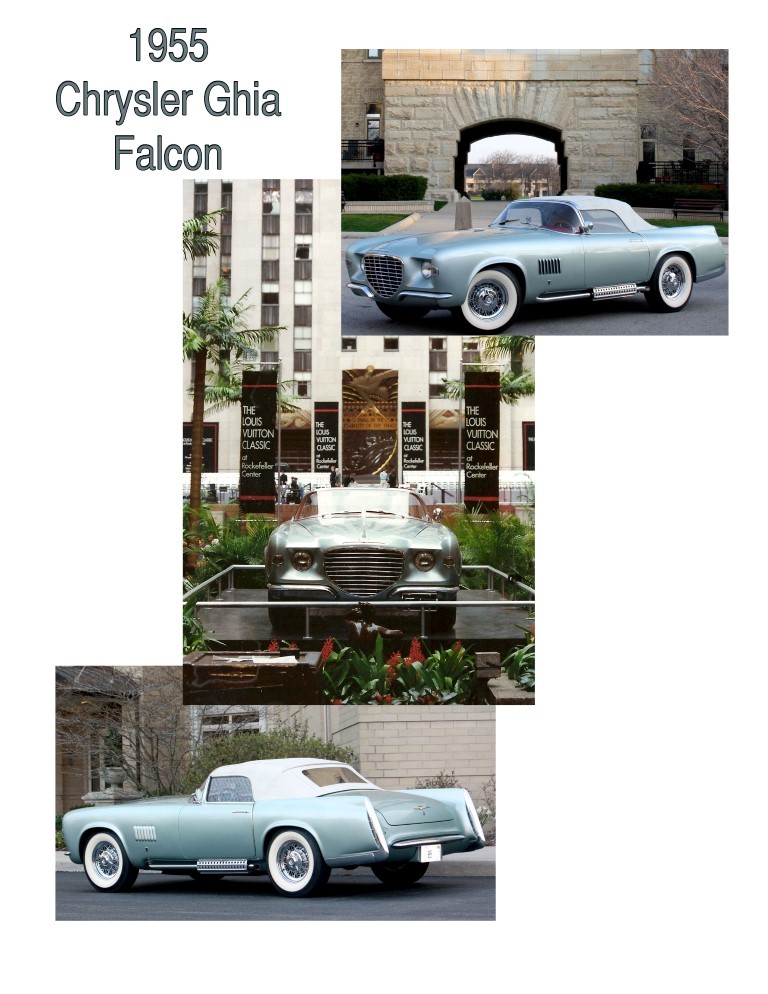 VIEW VIDEO OF 1955 CHRYSLER GHIA FALCON AT THE FUELFED COFFEE AND CLASSICS, WINNETKA, IL SEPT 2016. 1955 Chrysler Ghia Falcon Concept Car on My Car Story with Lou Costabile Click here.