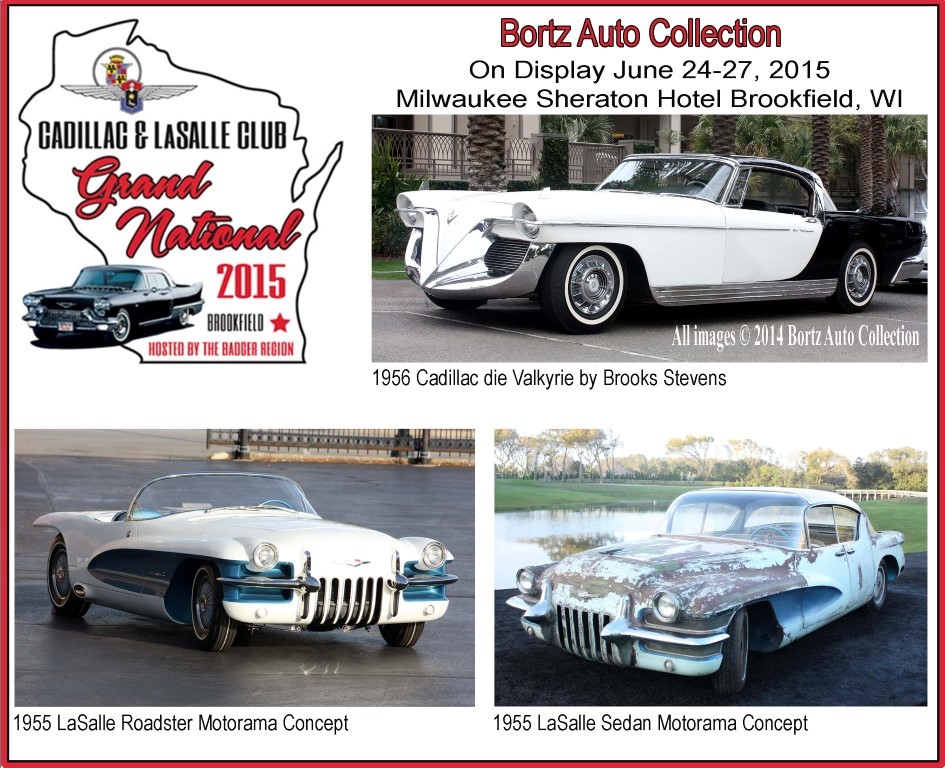 Bortz Cadillac LaSalle concepts to take center stage this summer. Old Cars Weekly, February 13, 2015. Click here.
Details on the Cadillac LaSalle National 2015 hosted by the Badger Region Click here.
1955 LaSalle Roadster at the CLC Nationals 2015 Click here.
Articles on the 1956 Cadillac Die Valkyrie
1956 Cadillac Die Valkyrie by Brooks Stevens to appear at CCCA event by Angelo Van Bogart. Click here.
The 1955-'56 Cadillac Die Valkyrie, The Self-Starter October 2012 Click here.