Joe has owned many cars during his 50+ years of collecting cars but this 1937 Cord Super Charged Cabriolet (Sportsman) may be his favorite.
The reason we believe this is his favorite is because Joe has owned this car since 1969!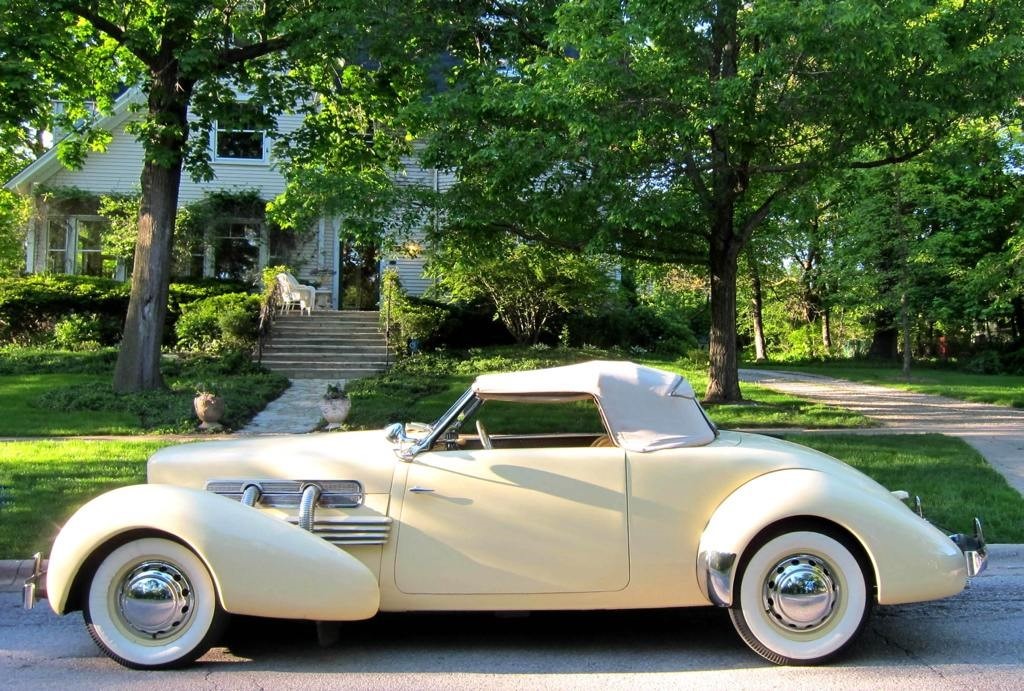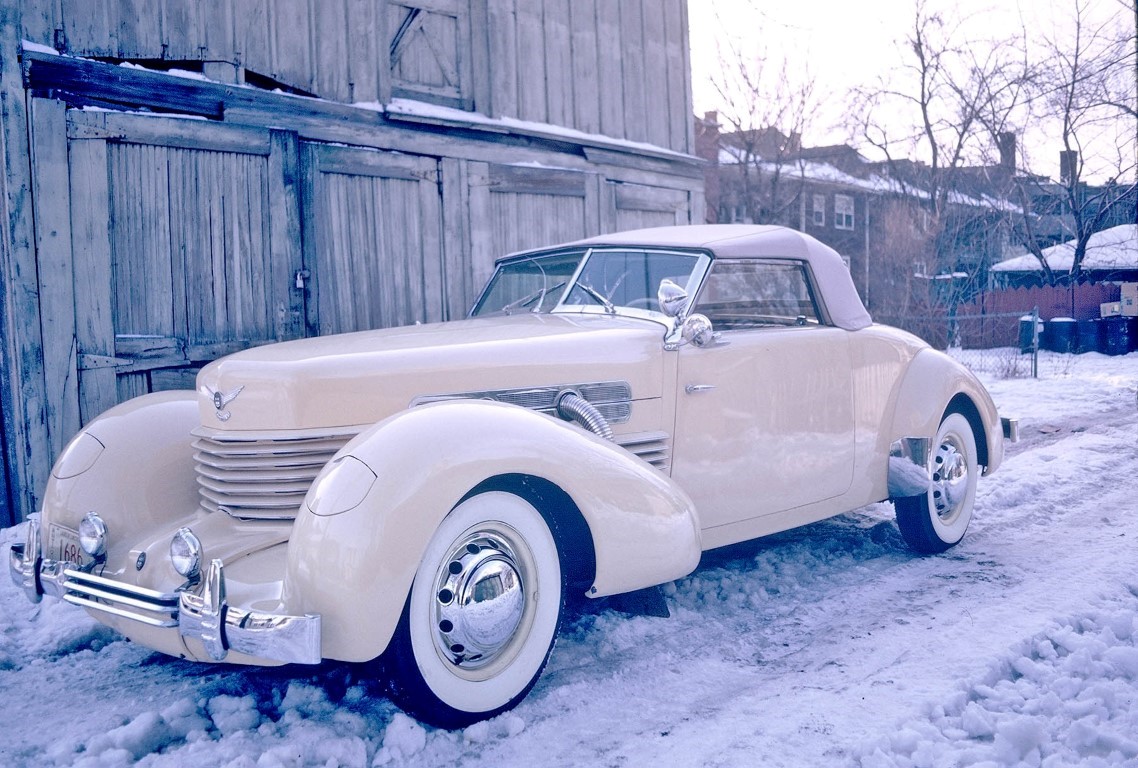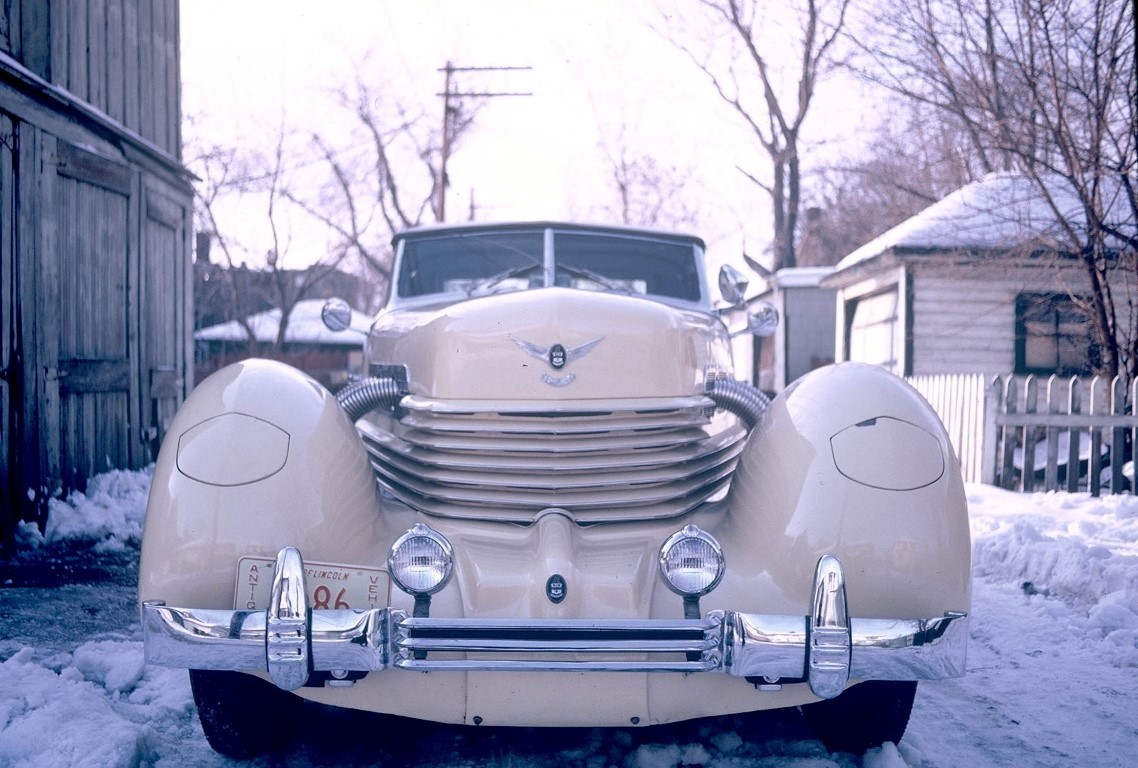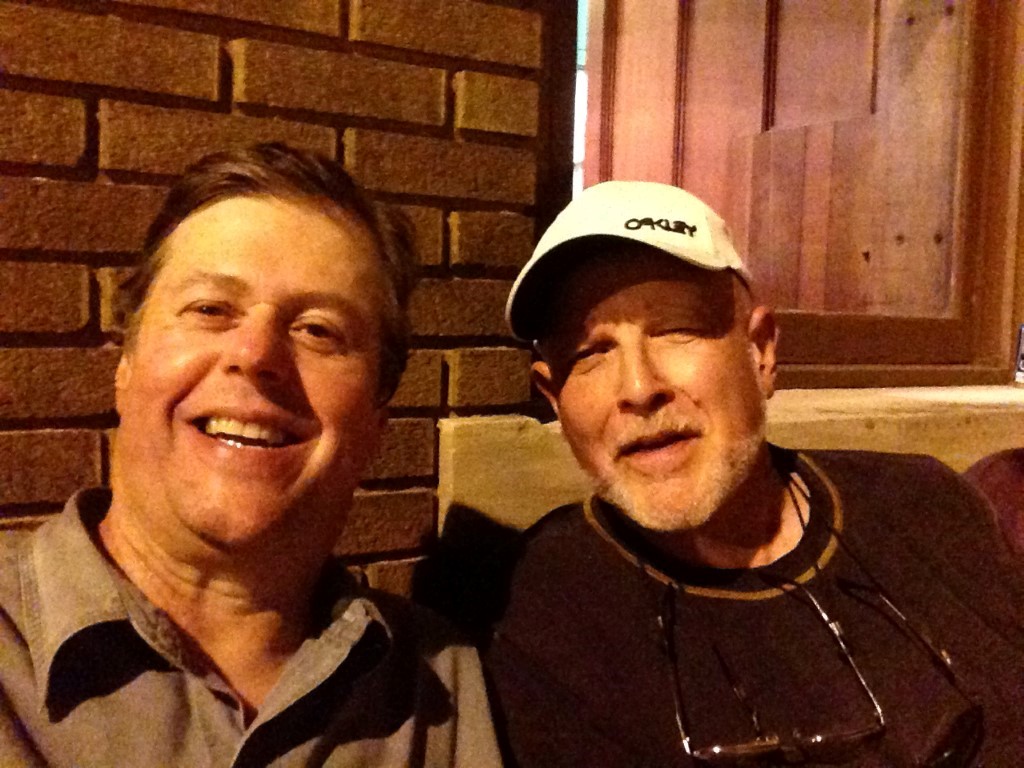 Photo of Bill Hummel, grandson of E.L. Cord and Joe Bortz at Auburn, IN August 2013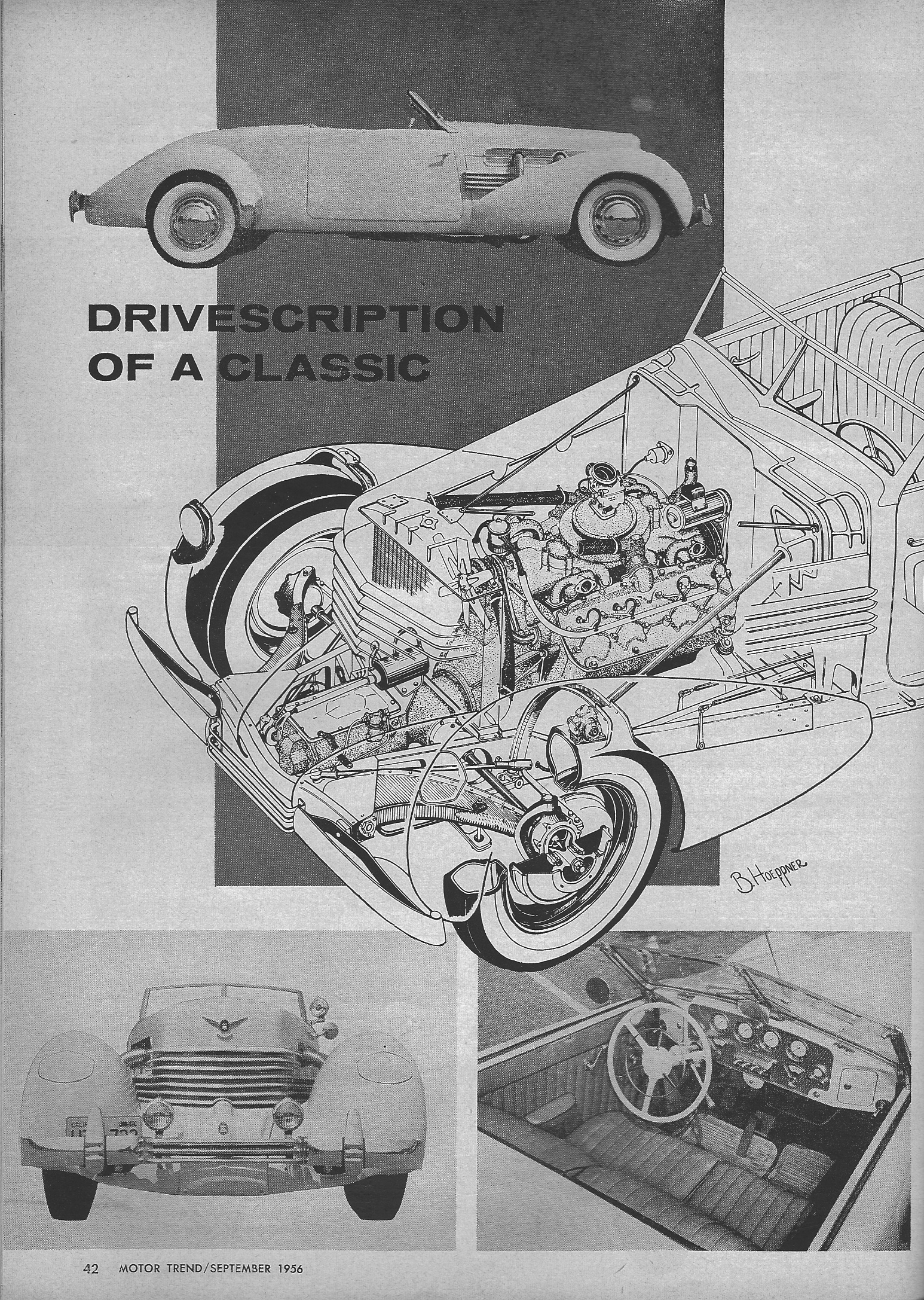 Henry Portz – somebody you should know, by Joe Bortz, Auburn Cord Duesenberg Club Newsletter, Volume LXIII-Number 3 -2015 Read it here.
A 1937 Cord Super Charged Convertible Coupe and a Wooden Bench, by Joe Bortz. Read it here.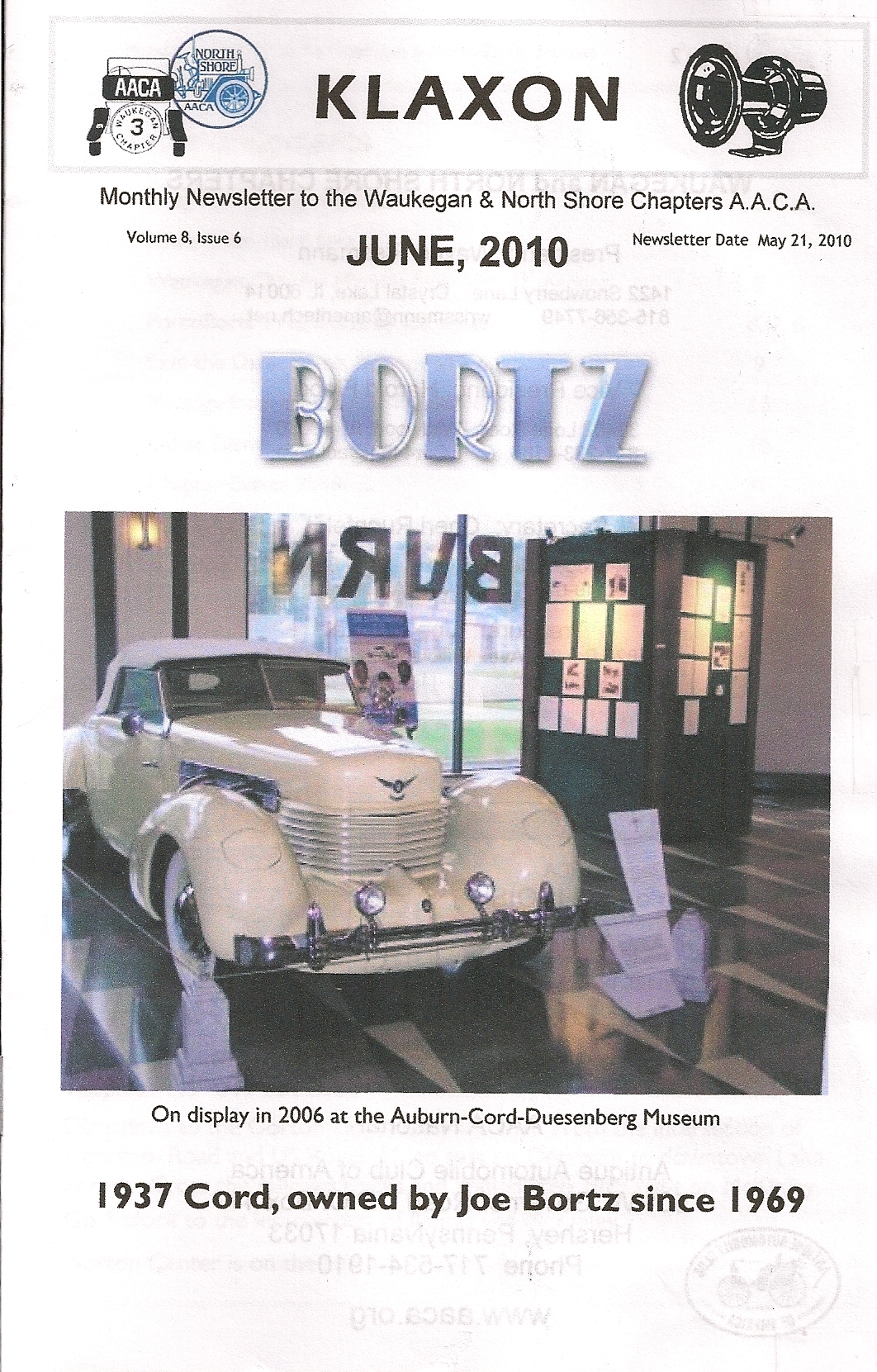 1937 Cord Super Charged Convertible Coupe, by Joe Bortz. Read it here.
1954 Petersen Motorama
The Petersen's show, held at the Pan Pacific Auditorium, was THE place to be, and the place to be seen in the automotive world.
A short introduction to the Petersen Motorama:
In 1950 Robert E. Peterson wanted to organize a special automotive exhibit. The intention of this event was to show the most interesting, spectacular, and unusual innovations in the automotive, and in particular the hot rod world. On display for the first year of the show, were a large number of automotive creations, spanning in type from cherished antiques, through the entire range of motordom, up to the most revolutionary styled custom cars, and hot rods of that time. Click here to read more.