Welcome to Bortzautocollection.com
This site is dedicated to prototype cars and other interesting cars from various periods in automotive history. The Bortz Automotive Collection has been featured at ACD museum,
Cleveland Auto & Aviation, Peterson museum, Gilmore museum, Museum of Science and Industry in Chicago, and were the featured cars at the Louis Vuitton show at Rockefeller Center.
They have been covered by numerous magazines and featured in many car shows.
With this site we hope to bring these cars, their history and rare looks at the cars themselves to the World Wide Web.
We would love to hear your comments on how you like our website!
---
1955 Chevrolet Biscayne Concept Car on Display at the Petersen Automotive Museum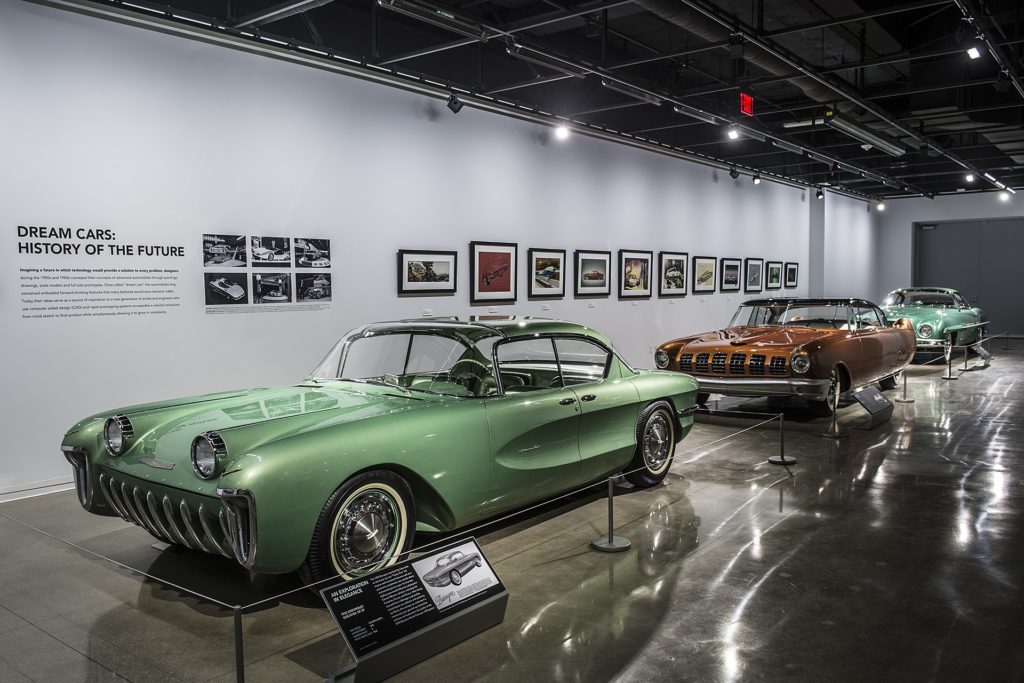 ---
The Bortz Auto Collection is proud to announce that the Petersen Automotive Museum in Los Angeles, CA has invited Harley Earl's General Motors Motarama 1955 Chevrolet Biscayne SO 2249 concept car
from the Bortz Auto Collection to be on display for the Grand Opening December 5, 2015. The 1955 Chevrolet Biscayne SO-2249 concept car was a very unique fiberglass design but it was also the showcase
for the introduction for the 1955 Chevrolet V8 engine.