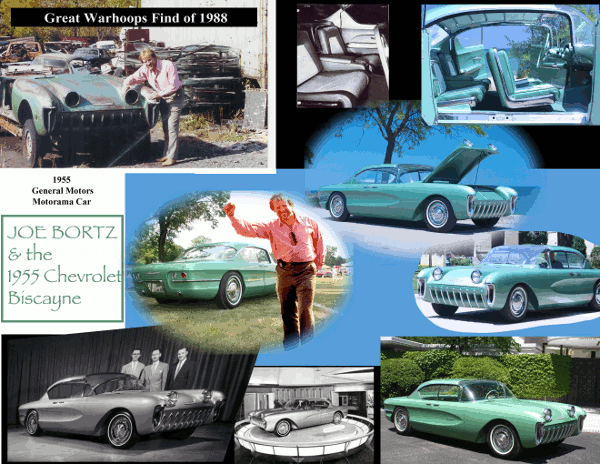 Thank you Larry Faloon and the General Motors Archive Department for these great photos of the full size renderings of the Biscayne.

"The guys are working on a full size rendering of the Biscayne interior. The interiors for these show cars were designed in pencil right on the 20ft blackboards based on the sketches the designers did at their desks and then air brushed to make a better presentation. You can see in the photo that they even painted in the luggage and some of the mechanicals". Larry Faloon, GM Heritage Center

Larry Faloon
Designer
Biography: Raised in the automotive family in Detroit, Larry graduated from the Institute of Design in Chicago in 1967. After working for several small industrial design firms in Chicago and Detroit, he joined the GM Design Staff in 1968. Working first in the advanced design studios, he subsequently worked in a wide variety of design, administrative and executive assignments.

Among the most interesting assignments were the development of GM's North Hollywood studio and leading the GM product placement team on Sylvester Stallone's Demolition Man. Larry retired in 2002 after having worked for five of GM's six vice presidents of design. Later in 2002, he joined the GM Heritage Center development team where he continues to be responsible for its overall design appearance.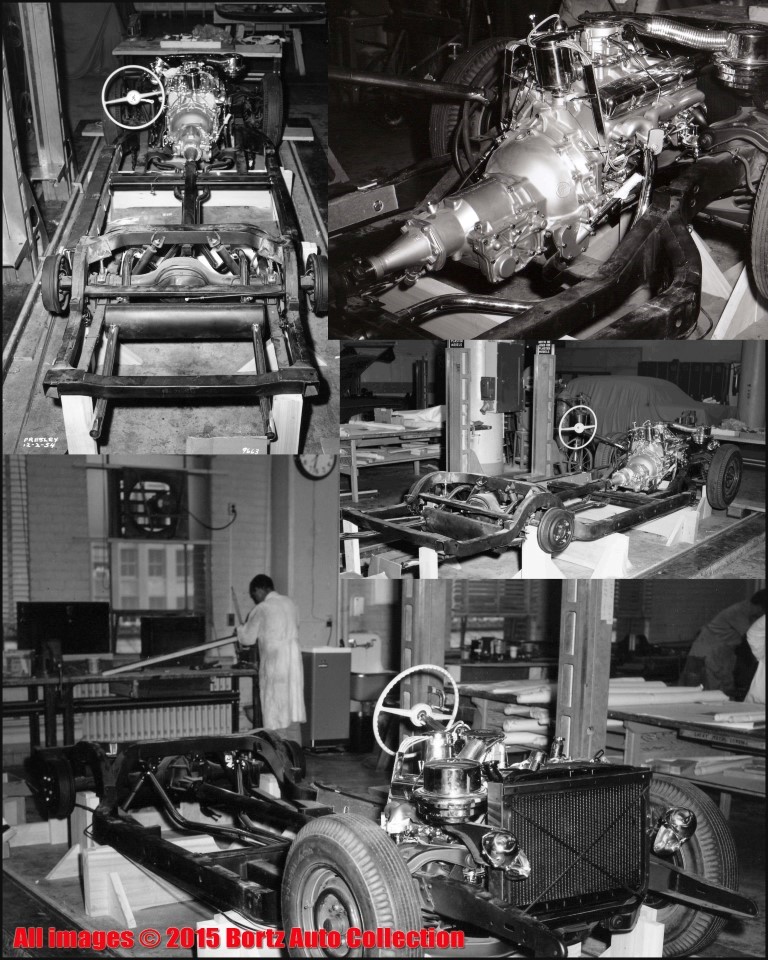 1955 Motorama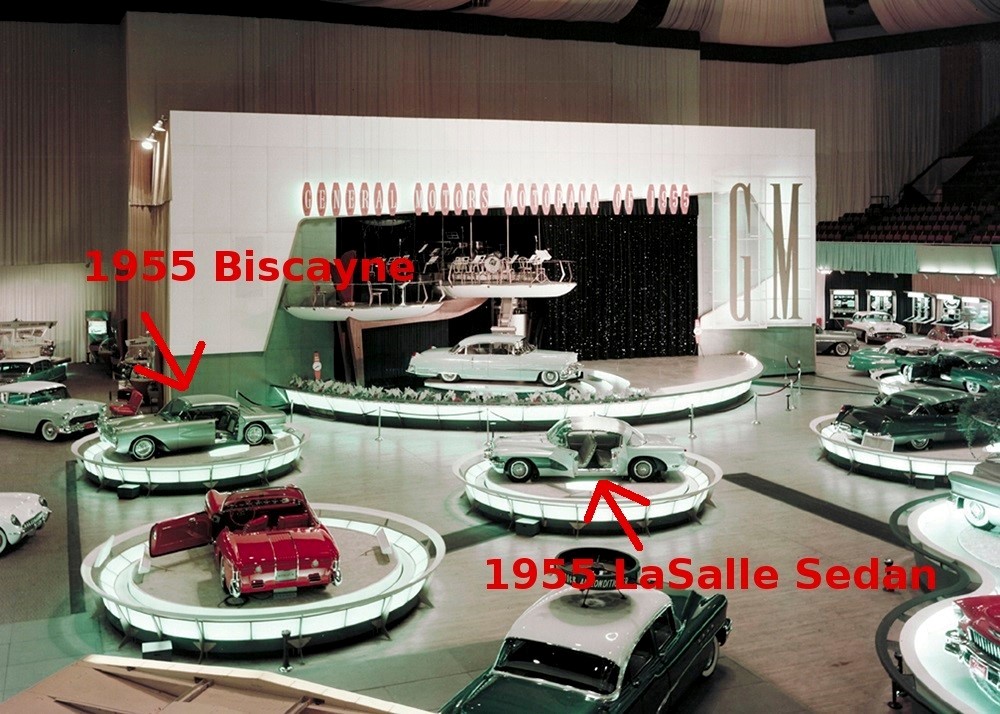 From Riches to Rags to Riches
Text by David W. Temple
Click here to read it.
Mystery Cars: The Chevy Biscayne Click here.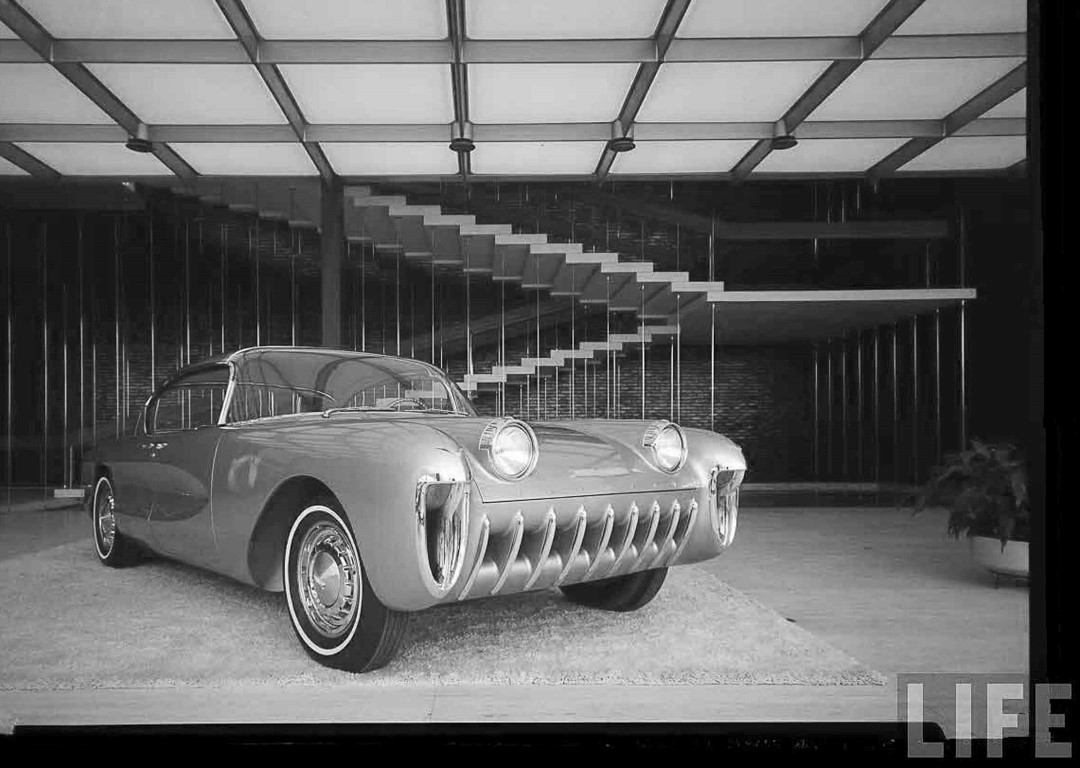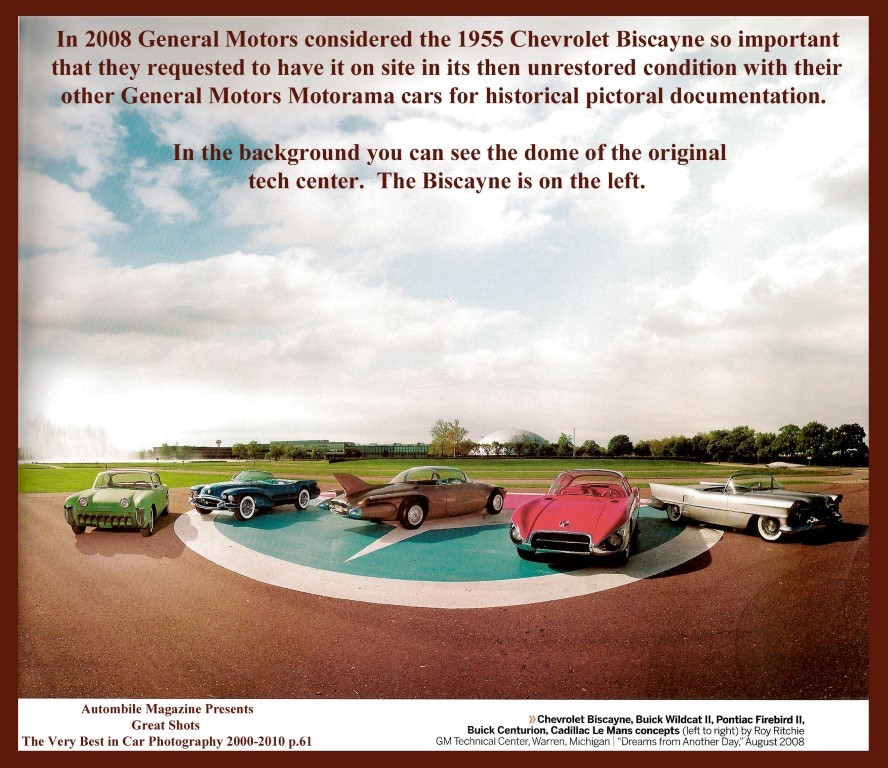 The Biscayne was supposed to have been destroyed in late 1959.
The Biscayne is having its parts reunited for the first time in over 45 years!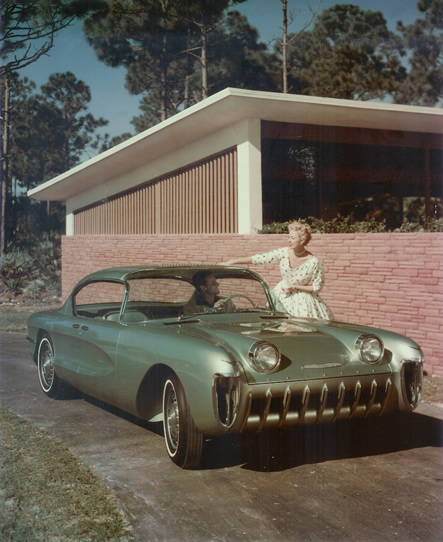 The 1955 Chevy Biscayne was considered to be one of the most beautiful Motorama cars ever produced!
Original factory picture shown here. See more photos in Interesting Photos.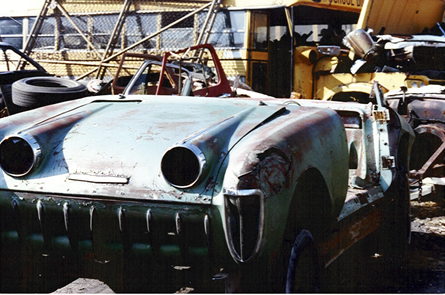 Warhoops Junkyard approximately 1990, the Biscayne which had been cut into several large pieces and hidden for almost
four decades until the
Bortz Auto Collection tracked it down at the Warhoops Junkyard.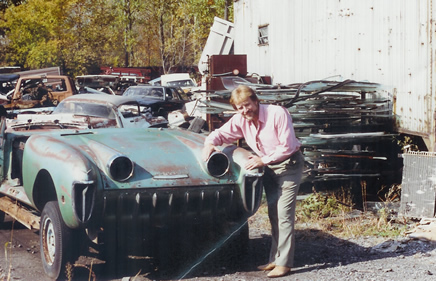 Joe Bortz proudly shows off the find of the century in Warhoops Junkyard in approximately 1990.
The car had been cut up into eight major pieces and was due to be crushed but Warhoops owner, Harry Sr.
managed to hide all of these pieces until around 1990 when he turned over all of the pieces to the car to the
Bortz Auto Collection.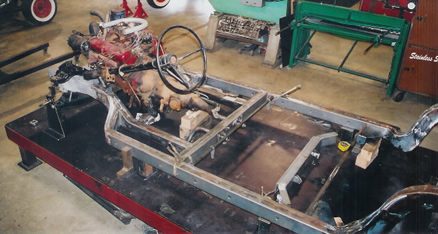 Summer 2005 the chassis is being hand crafted by Kerry Hopperstad Custom Shop, the number one custom hot rod shop in
the Midwest, who performed the time intensive and tedius task of duplicating the original chassis from detailed pictures of the
Biscayne were discovered in 1999 in the General Motors Tech Center. The Biscayne file was discovered buried in a file cabinet at
the General Motors Tech Center. This afforded the opportunity to have the chassis and running gear duplicated
to its exact original specifications.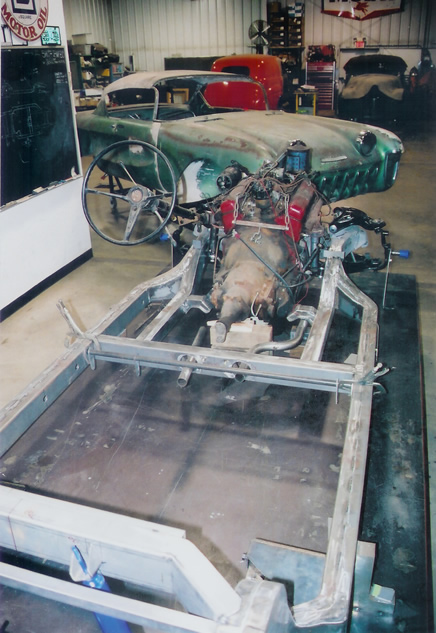 October 2005 – the excitement is mounting – the Biscayne chassis is getting extremely close to
being brought together with the body!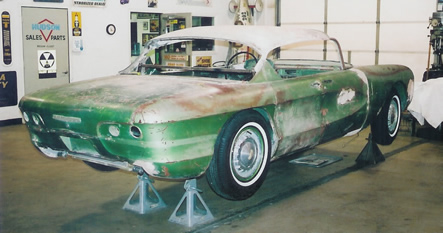 The Biscayne restored and heading to
The Concours d'Elegance of America at Meadow Brook July
2010