Copyright 2013, Bortz Auto Collection, All Rights Reserved
Images may not be copied, printed or otherwise disseminated without express written permission of Bortz Auto Collection.
Click on the image for a larger view. Not all of the photos can be enlarged.
1955 LaSalle Sedan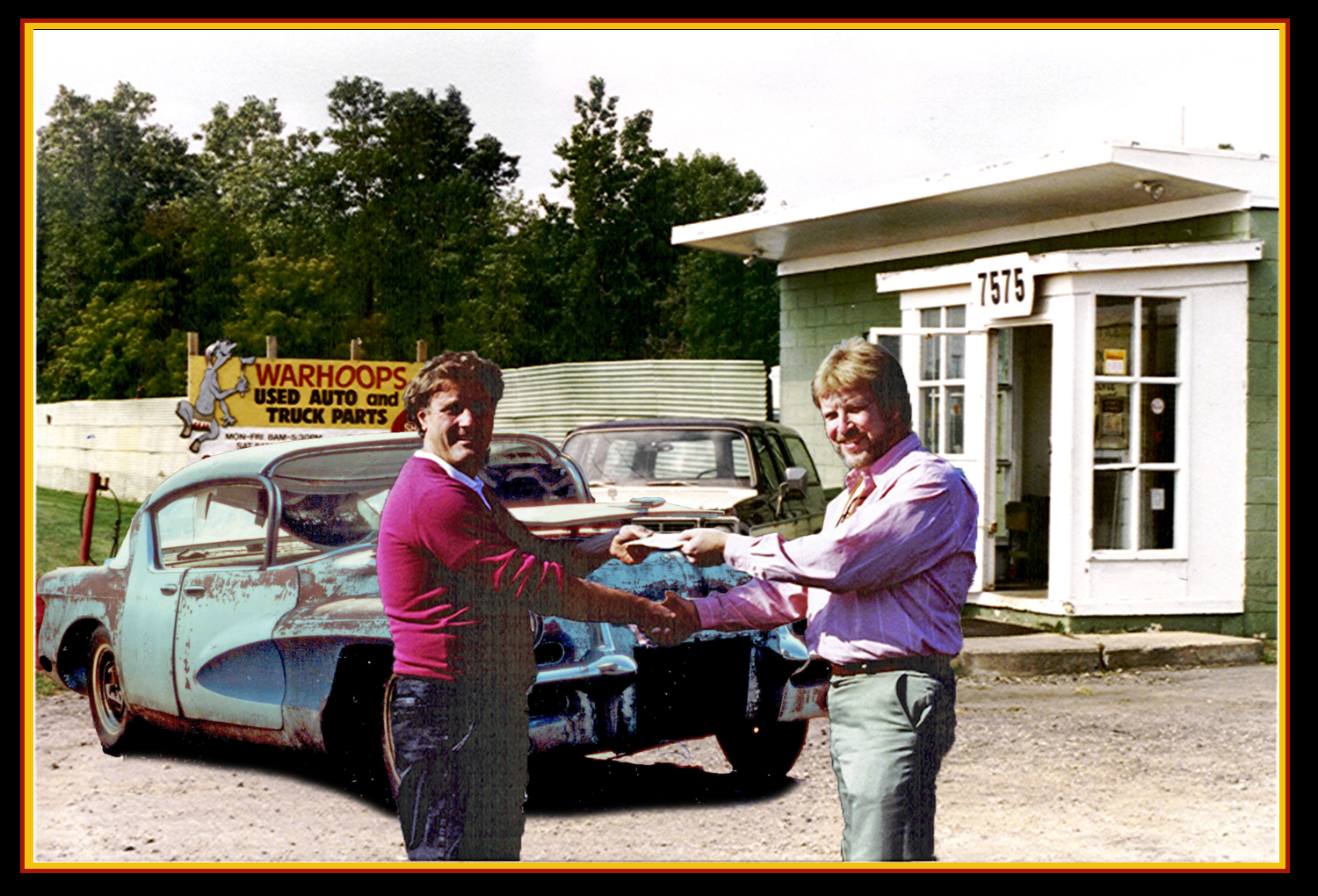 Harry Warholak Jr. and Joe Bortz, circa 1988
1955 Motorama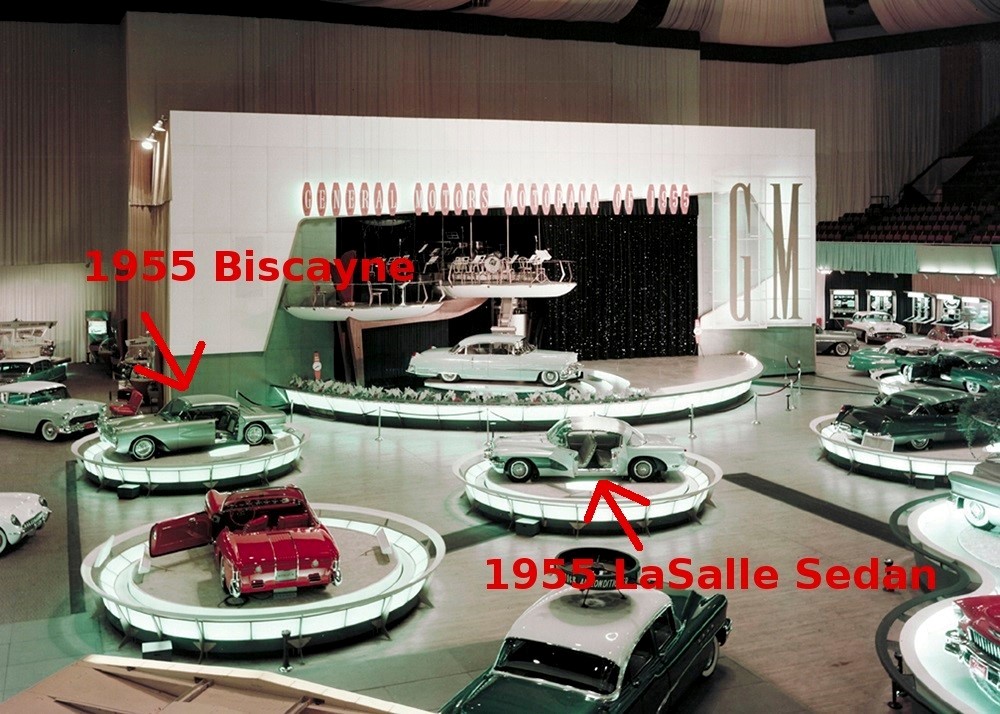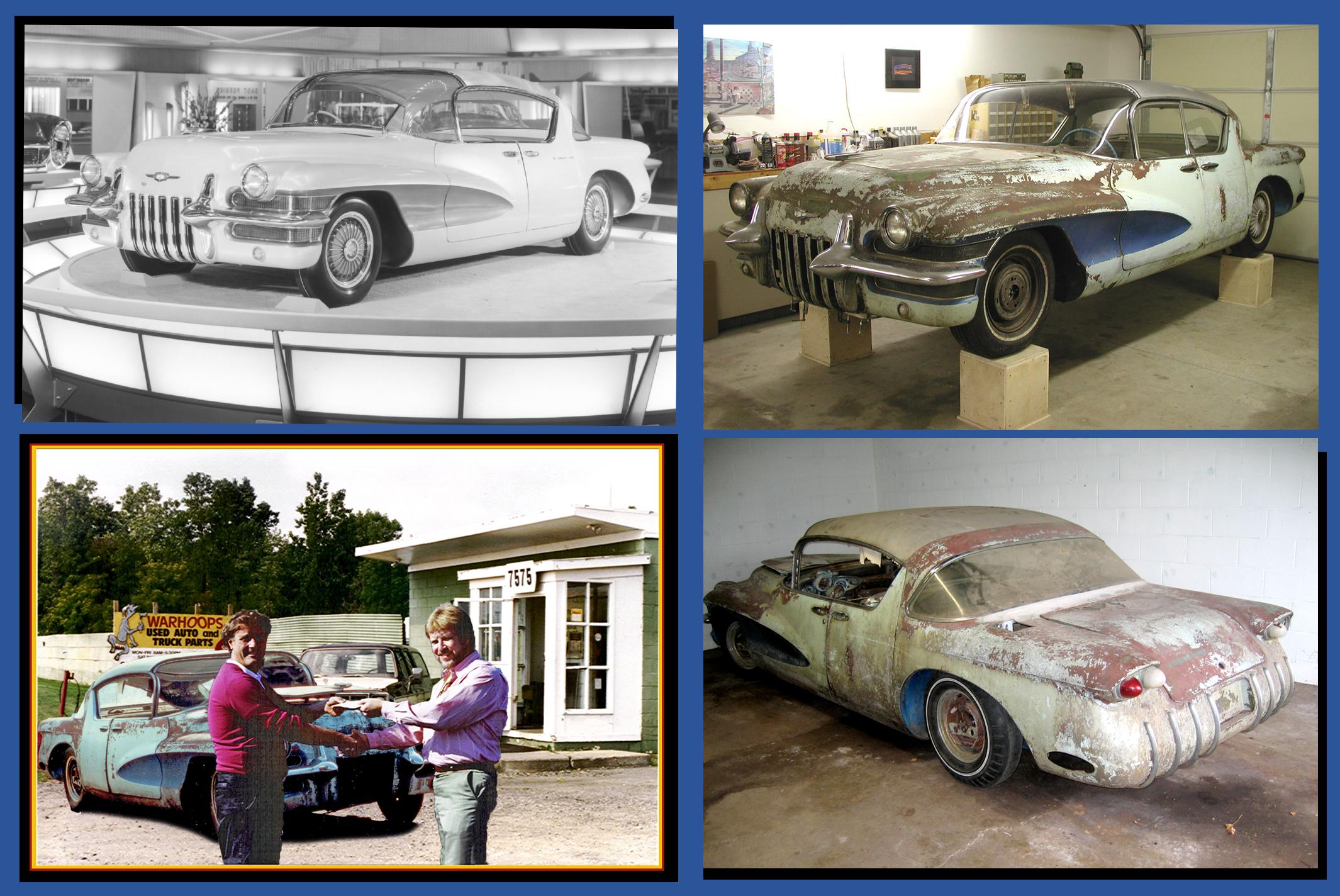 The Great Warhoop Find of 1988
One of the cars from the Great Warhoop Find was the 1955 LaSalle Sedan and out of the
four cars discovered there the 1955 LaSalle Sedan was the only one fully intact.
To read more about the Great Warhoop Find check out the articles below.

The Cars That Time Forgot by Michael Lamm, Autoweek January 8, 1990. Click here to read it.
Auto Archeologist Digs Up More Dream Machines, Old Cars Weekly November 23, 1989. Click here to read it.
Note the 1955 LaSalle Sedan was considered to be the first compact car in the 1950s.
Note how the Rambler company tried to use this to their advantage on one of their cars in an ad.