Amelia Island 2014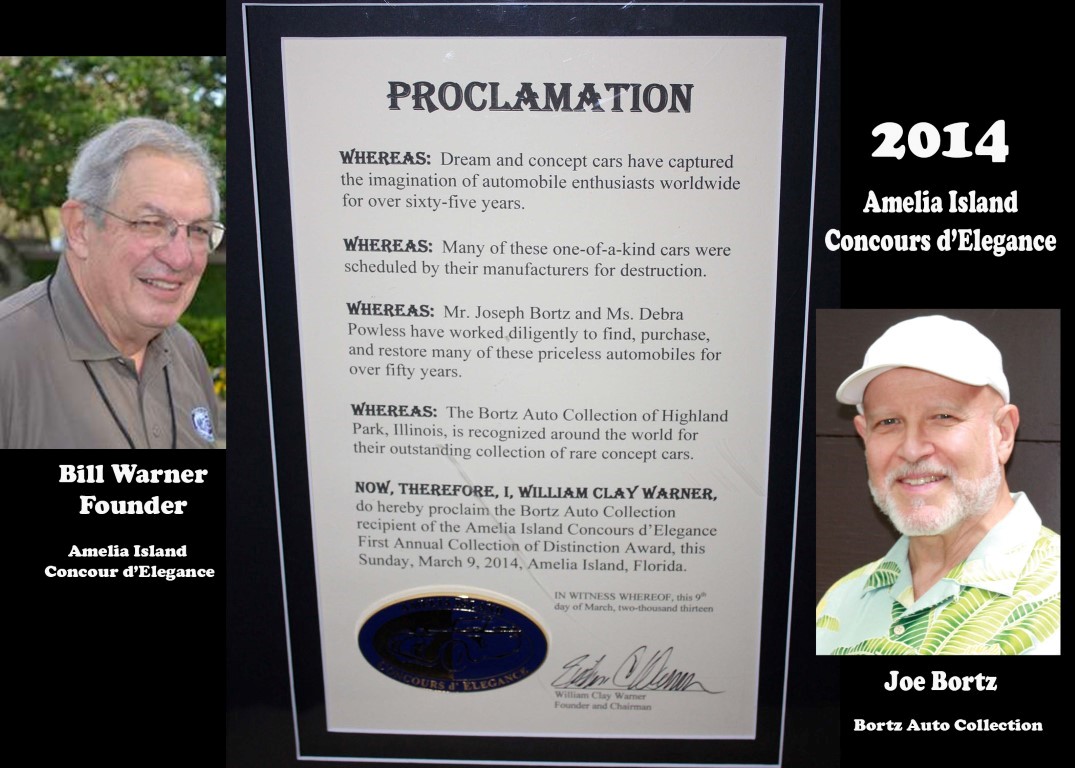 THE BORTZ AUTO COLLECTION IS EXTREMELY PROUD TO RECEIVE THE FIRST PROCLAMATION EVER GIVEN OUT BY AMELIA ISLAND CONCOURS D'ELEGANCE/BILL WARNER WHICH WAS RECEIVED IN MARCH 2014.
TO SEE THE VIDEO OF THE AWARD PRESENTATION AT AMELIA ISLAND 2014 CLICK ON LINK BELOW.
Proclamation Award by Bill Warner Click here.
"Great news and long overdue recognition for a person with great passion for the
cars….. Not to mention being willing to spend huge sums of money to bring
these rare vehicles to enthusiasts everywhere".
Larry
Larry Faloon, former General Motors executive and great friend to the Bortz Auto Collection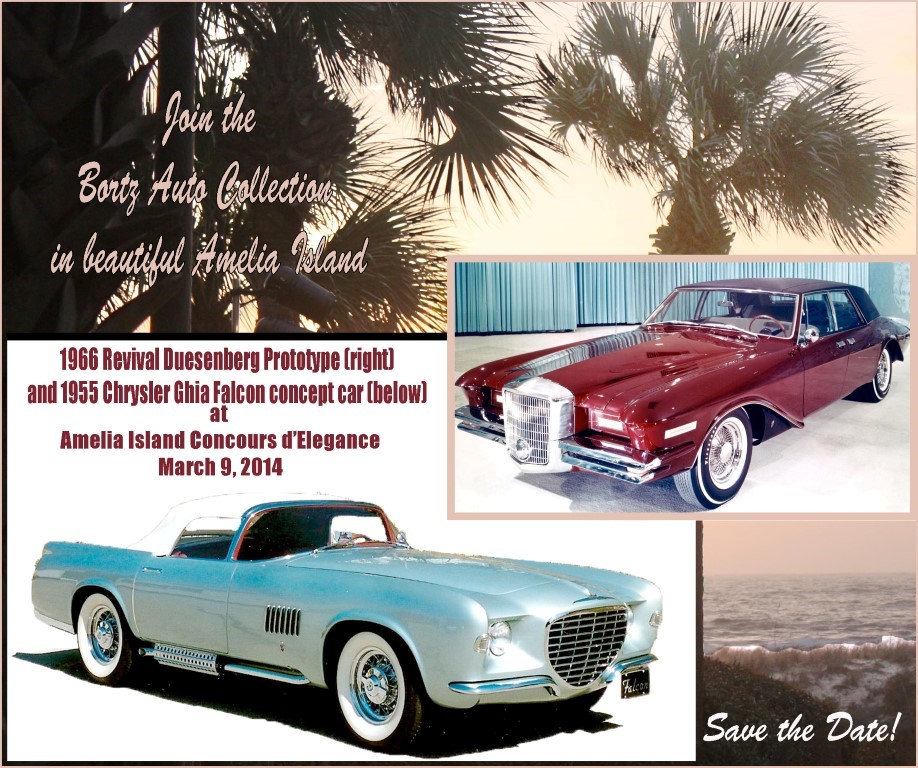 BORTZ AUTO COLLECTION TO DISPLAY AT AMELIA ISLAND CONCOURS D'ELEGANCE
Click here.
1955 Chrysler Ghia Falcon Video Click here.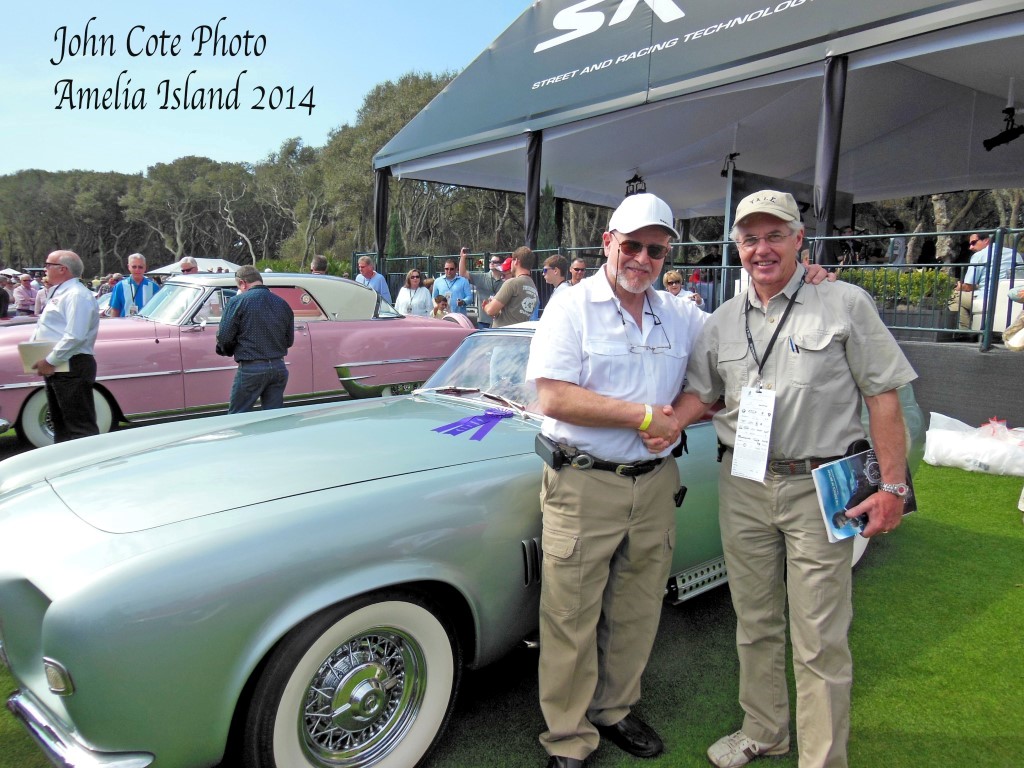 Joe Bortz & John Cote (famous post-war collector) at Amelia Island 2014