Copyright 2013, Bortz Auto Collection, All Rights Reserved
Images may not be copied, printed or otherwise disseminated without express written permission of Bortz Auto Collection.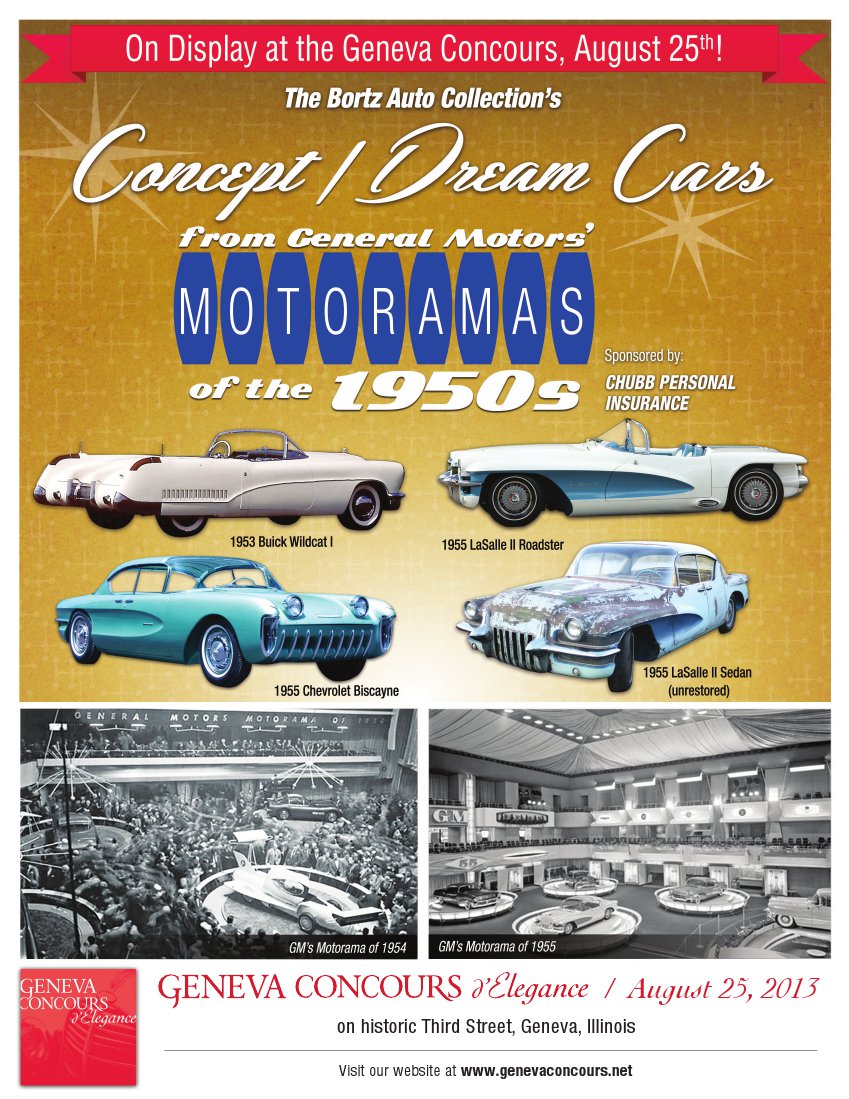 Rare "concept" cars at Geneva auto show, by Matt Arado. Read it here.

GM Motorama Concept Cars, Old Cars Weekly August 29, 2013: Read it here.