Auto Collection
---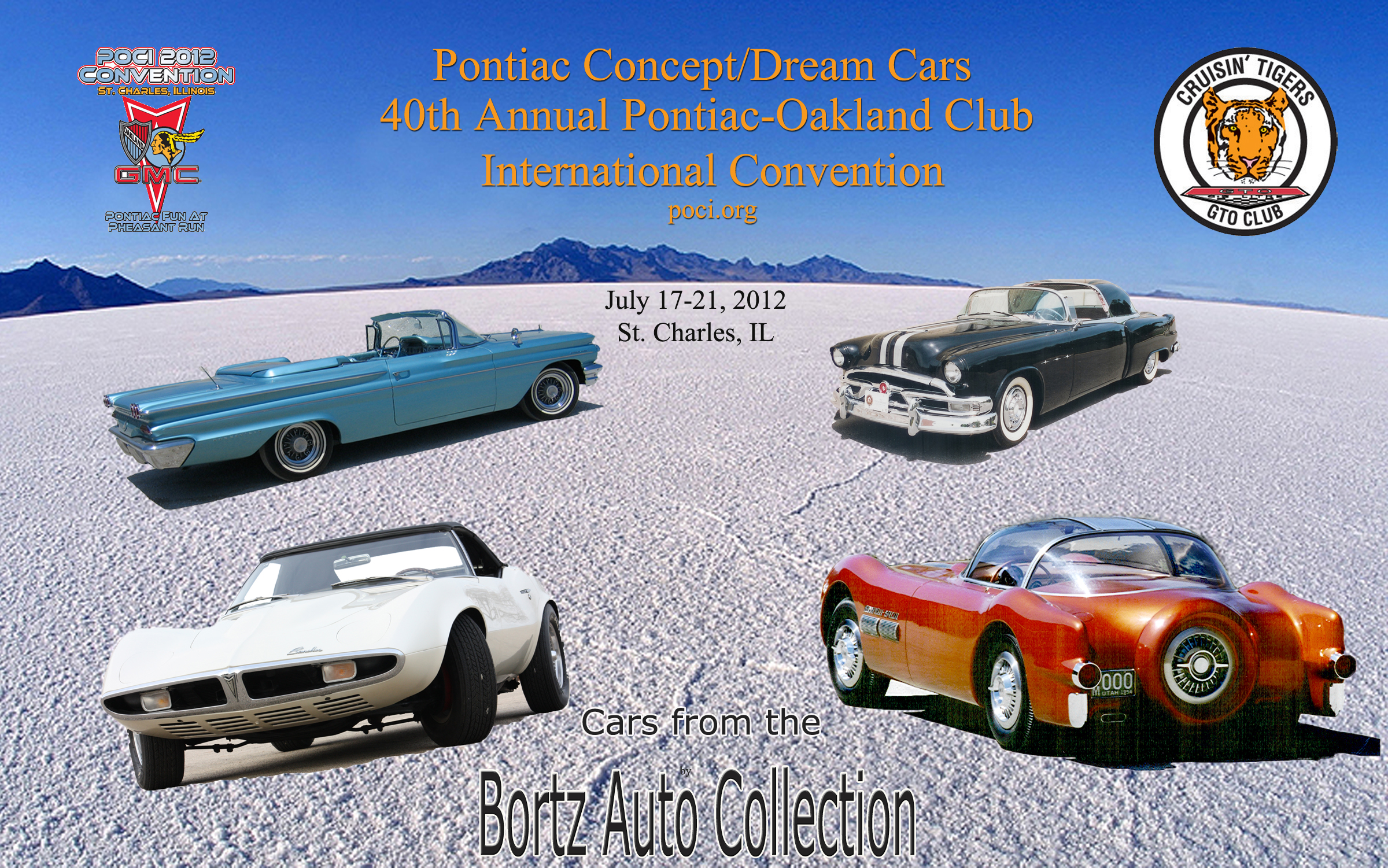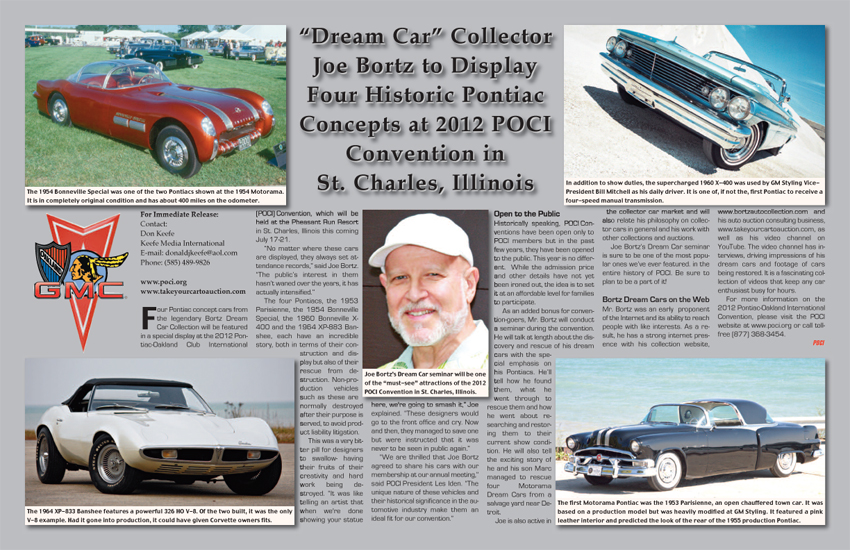 40th Annual
Pontiac-Oakland Club International Convention
St. Charles, IL
July 17-21, 2012
2012 POCI Convention Registration and Information Click here.
"Dream Car" Collector Joe Bortz to Display Four Historic Pontiac Concepts at 2012 POCI Convention, April 5, 2012. Click here.
Four Pontiacs of the Carpocalypse, Velocity One of a Kind: Cars, April 10, 2012. Click here.
Quartet of concepts to appear at Pontiac-Oakland Club convention, Hemmings Blog by Daniel Strohl,
Click here.
&nbsp
Videos of Pontiac General Motors Motorama Dream Car/Concept Cars at POCI 40th Annual Pontiac-Oakland Club International